If you're an Android phone owner, then you're familiar with tons of built-in apps that you use on a daily basis. And they're mostly fine. Solid, even. However, if you're not easily satisfied with 'fine' or 'solid', you'll be pleased to learn there's a way to quickly improve the most basic of your OS's features, such as messaging, typing and storing images. So, without any further ado, here are (at least) 4 ways to replace the standard features on your Android smartphone with as little trouble as possible.
1. Install a New Android Keyboard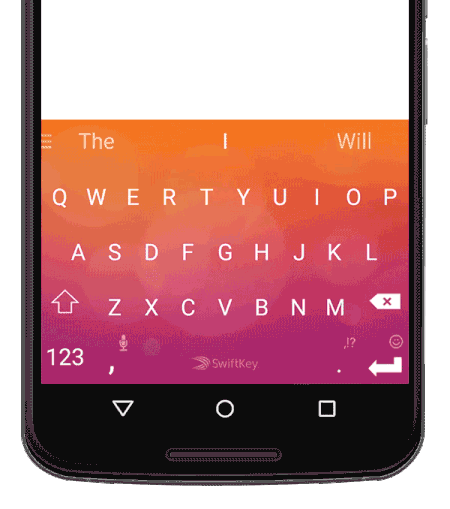 You might already be satisfied with the way your stock keyboard works, but chances are you'd jump at the prospect of it being improved. How can you do that? By installing keyboards that can be customized and moulded so they fit you and your typing style. For example, an app called SwiftKey promises that if you start using it you'll be saying adieu to pesky typos in no time. Plus, you'll be doing so whilst typing on a brand new keyboard theme of your preference. Also, you don't have to tap all the time 'cause that would be preposterous, right? You can actually type by (lazily) swiping across the screen. Another standard keyboard replacement is called Swype, which comes with numerous customizable keyboard themes (including Star Trek, which at least one of you will appreciate). Or if you're a super fan of emojis, smileys, colourful themes and numerous extensions, then you should definitely go for an app called Fleksy.
2. Spruce Up

Your Messages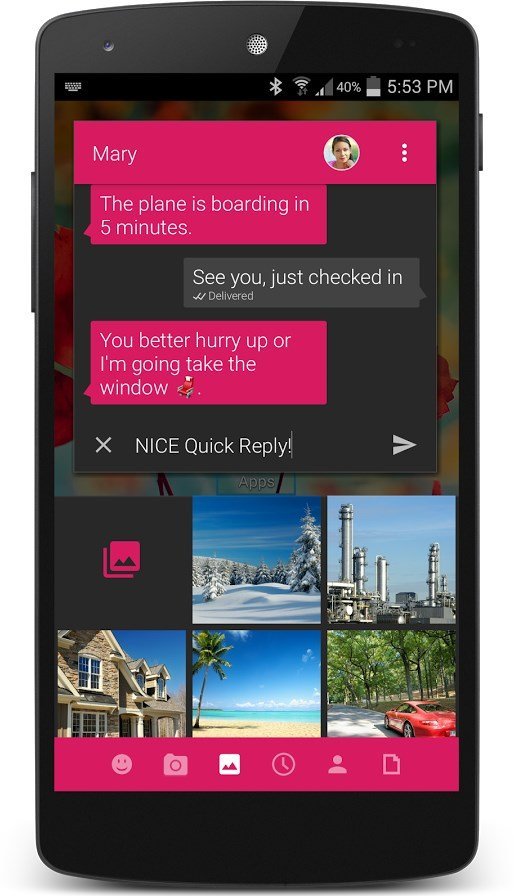 Instead of your regular texts, how about giving Textra a shot? It comes with more than a hundred design themes, dark mode, scheduled SMS and MMS, delayed sending and over 800 emojis—just in case you need that extra mile to express yourself.
3. Refresh Your Contacts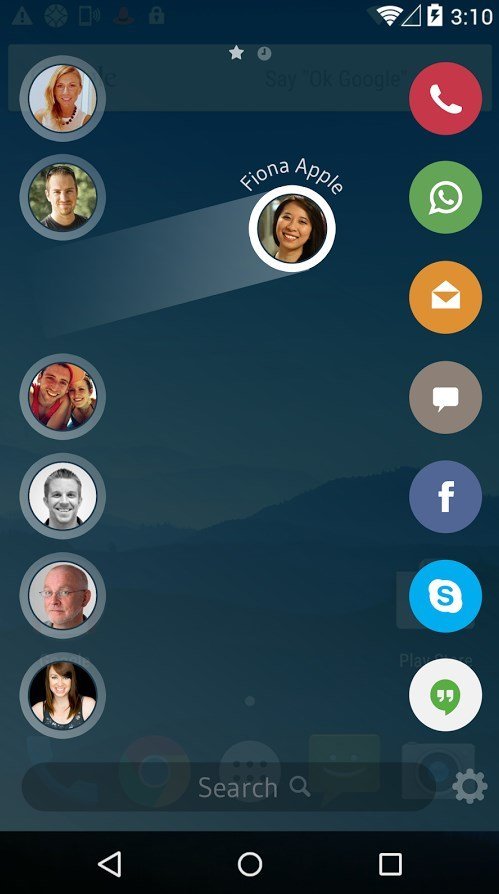 An app that goes by the name of Drupe organizes your address book and solves the duplicate contacts issue that all Android phones have trouble with. Phonebook mess begone! Apart from making your contacts cleaner, the app also includes the smart dialing option, which is a lot faster and easier to use, and you can access the app, dial, text or reach anyone from your contacts with a simple swipe.
4. Organize the Image Gallery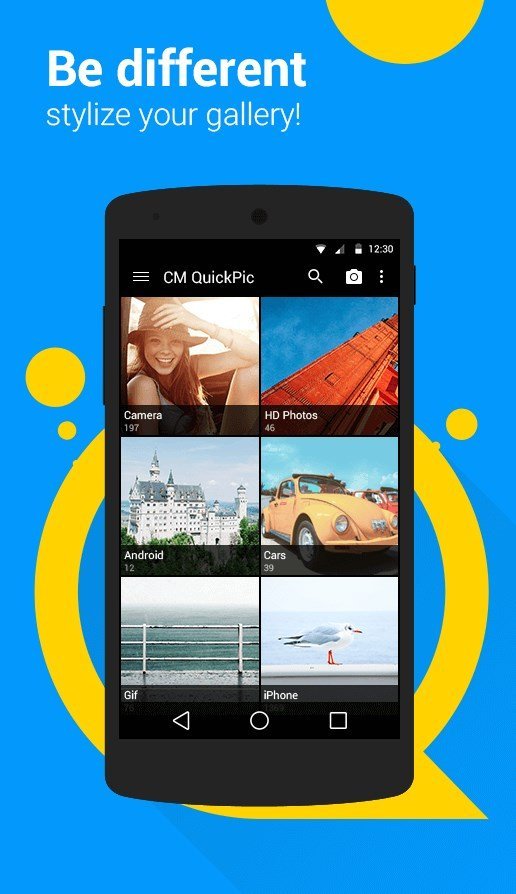 There's probably nothing wrong with your integrated image gallery. However, it can be better. Take QuickPic, for example. It's fast and modernized; it lets you group your photos by time and location, it plays GIFs and videos and allows you to crop and rotate photos immediately. The app also includes various colour themes, Wi-Fi transfer and even password-protected folders.
And there you have it—four quick and easy Android app alternatives. Perhaps these apps won't radically change your phone, but, trust us, you'll appreciate the subtle differences immensely. Do you have any other nifty substitutes for the standard Android apps? Let us know in the comment section below.