You will first notice is humongous 7" screen, but this is apparently not what makes the Boss Phone special. No, this giant device is focused on privacy and security.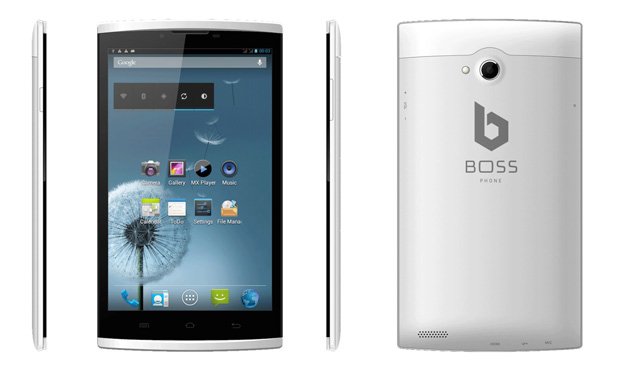 Briggs & Spriggs, Inc. is a new company that has come up with this mammoth of a smartphone. It packs a resolution of 1920 x 1080 pixels and, like we mentioned, a 7" screen, but more importantly it's Tor-certified. This means that it has a "geographically anonymous operating system" – the Onion Router (Tor), and brings increased security in every aspect.
As for its other specs, the Boss Phone is powered by an octa-core Mediatek processor and runs on Android 5.0 Lollipop. There is 16GB of built-in storage, which is expandable thanks to a microSD slot, and an 8-megapixel camera on its back. In the front is a 2-megapixel shooter, and on the inside a 3,000mAh battery.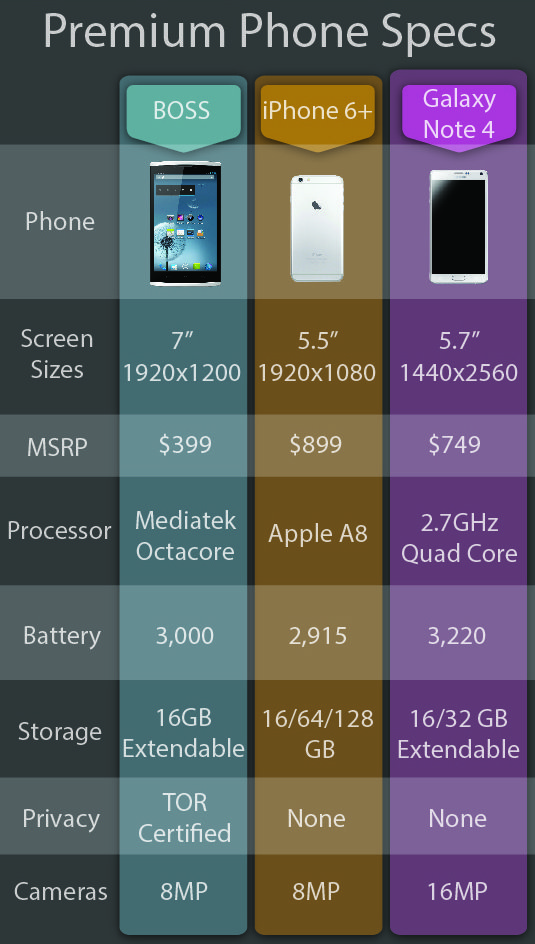 BOSS Phone is a next generation device with double the processing power of an iPhone, faster Internet, a bigger screen, compatibility with most networks and onboard privacy for texts, email, calls and Internet browsing – all completely and seamlessly integrated at the factory level.
If you are not turned off by its large screen and care a lot about your data being super secure, then this is the phone for you. You can read more about it and even fund it on its official Indiegogo page. If the campaign gets enough funds, the Boss Phone will start shipping sometime in October 2015.